Summer Island House Tour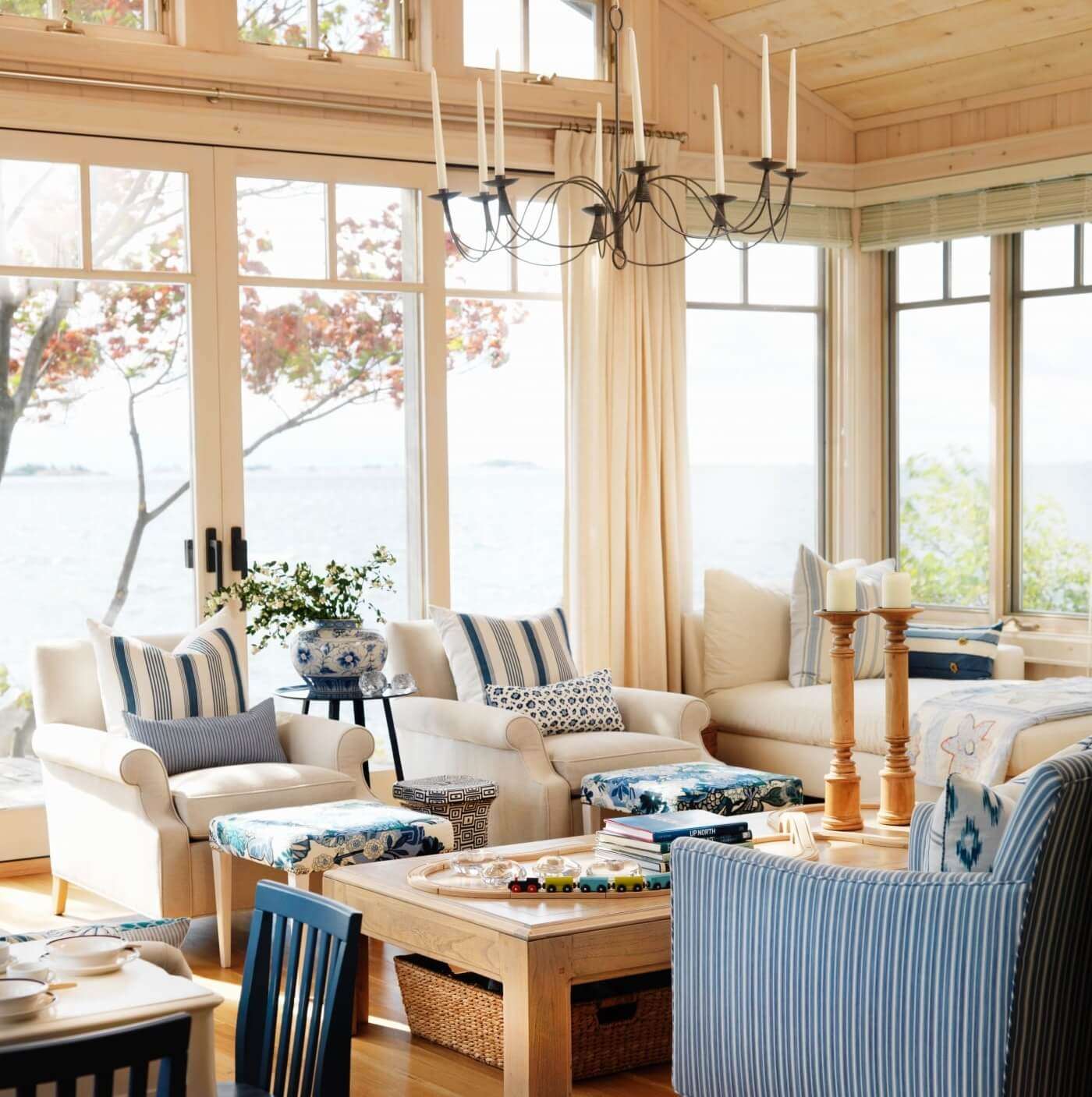 Sarah and hubby renovated this off the grid island hideaway while expecting their 2nd child. What coastal decor inspiration for us.
I just had to put this closeup of the living room chair for you to see. Sarah really pulled off the pillow pattern blend.

:: MORE KITCHENS :: This beach kitchen gives first hint of combining natural products with vintage treasures to produce a cheerful summer retreat. Two things here: The battered wood around the bar. This is perfect to avoid scoff marks from feet kicking while sitting on bar stools. Also, the backsplash! Classy.
:: MORE DINING ROOMS :: Beach dining room with a stone fireplace to take the chill out of a fall evening.

Bright, colorful bedspread and pillows. Give me wood walls (rather than sheetrock) any day of the week.
Never miss a Beach House Tour!
Delivered to you each Saturday morning at 6a.m. (CST)

Beach Bathroom: It's rare you see a tile wall with a freestanding tub, but I like it. Hey! Check out the creative trash bucket next to the commode.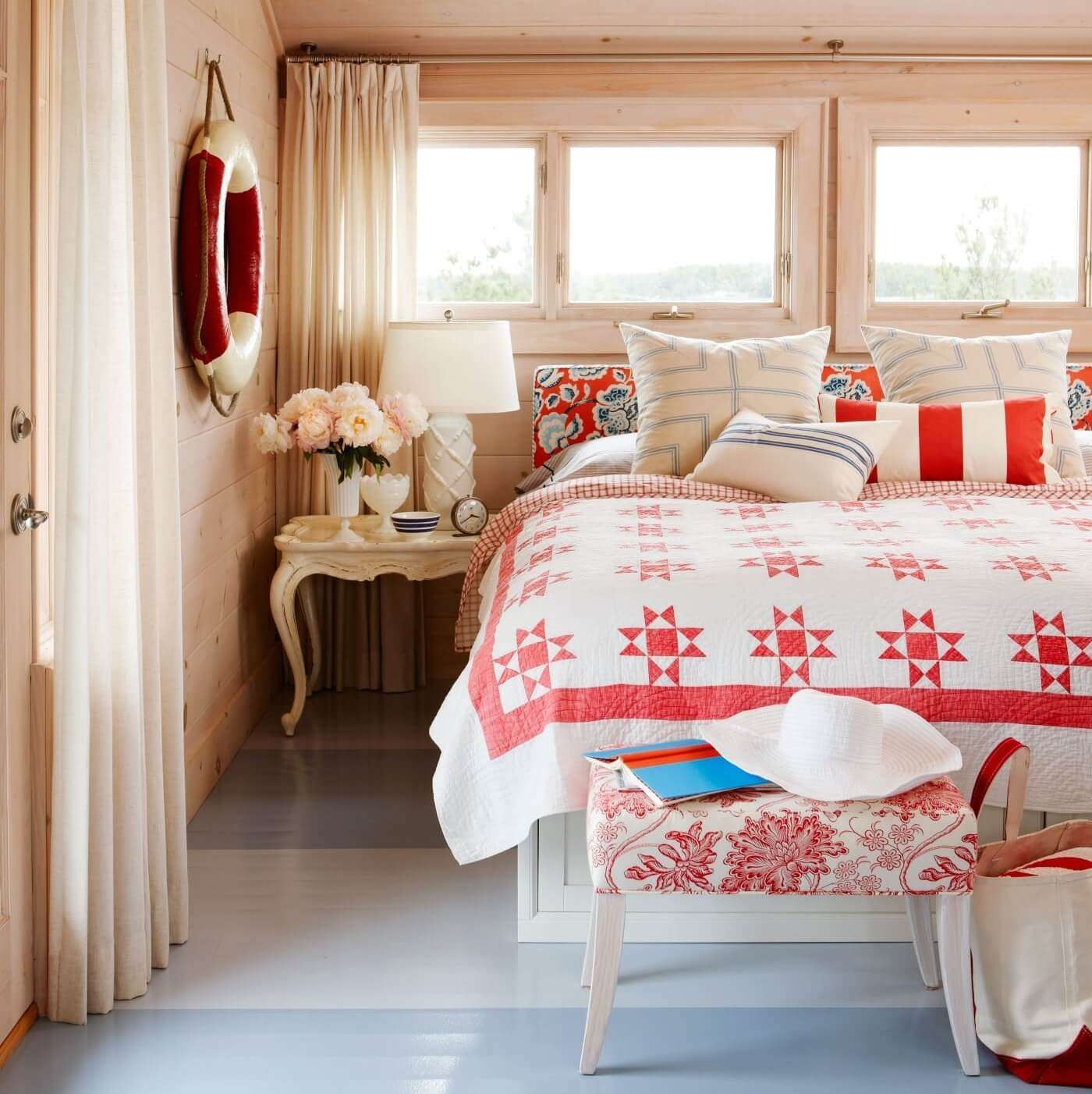 Oh my! How about these striped floors? Now see, I never would have thought to combine the blue and grey stripes with red & white bedspread..but you can see how they pull it together with blue and white pillows.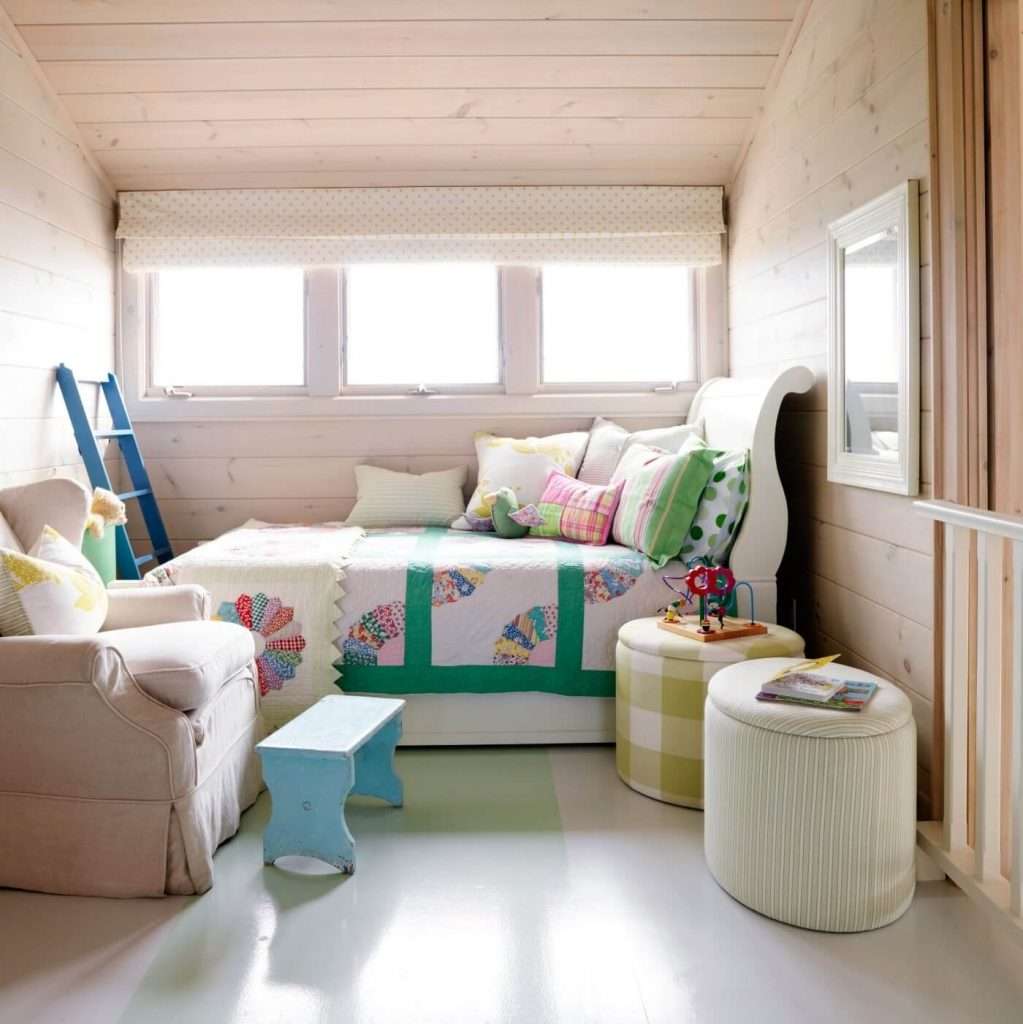 Whimsical day bed and comfy chair. Rather than a predictable footstool, they multi-purposed a little blue stool.
Four welcoming chairs make for a cozy conversation area.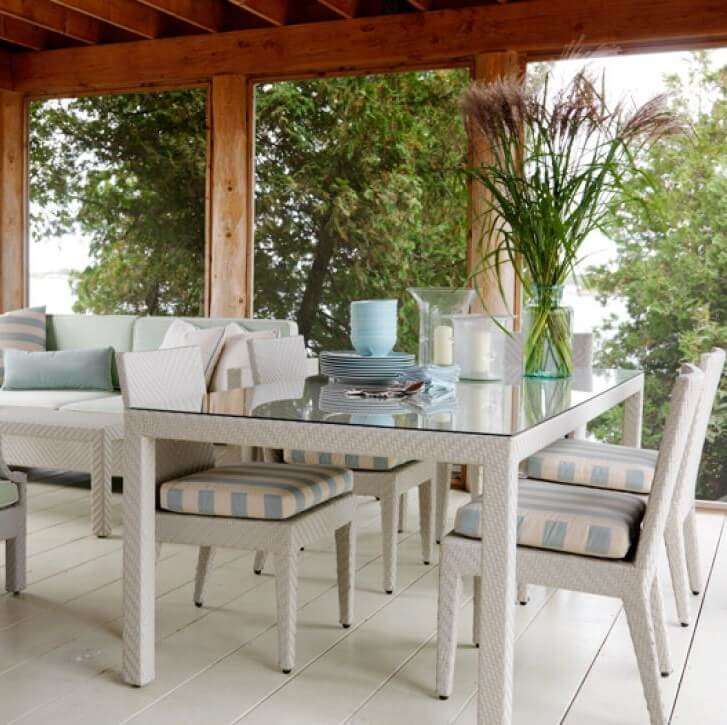 I'll eat my meals outside rain or shine! Not sure how practical the white wood floors are, but they are lovely.
LOVE it?? PIN IT!