Mellow Yellow Beach House Tour
Beach House Tour: Mellow Yellow Cottage is a 1950's renovated single family cottage that offers convenience, comfort and just full on vacation mode aura.
Beach house living room doesn't look 1959 anymore. Tasteful tan sofa coupled with beachy turquoise chair has just the right amount of beach decor look with the subtle beach pillows.
Beach Kitchen: Hmmm, the jury's still out on this beach kitchen. The lime green walls would take some getting used to…but I guess that's the point of having a vacation rental; you can try decor styles you might not do in your primary home. I do love this floor, tho! Give me a diagonal tile pattern any day of the week.
Never miss a Beach House Tour!
Delivered to you each Saturday morning.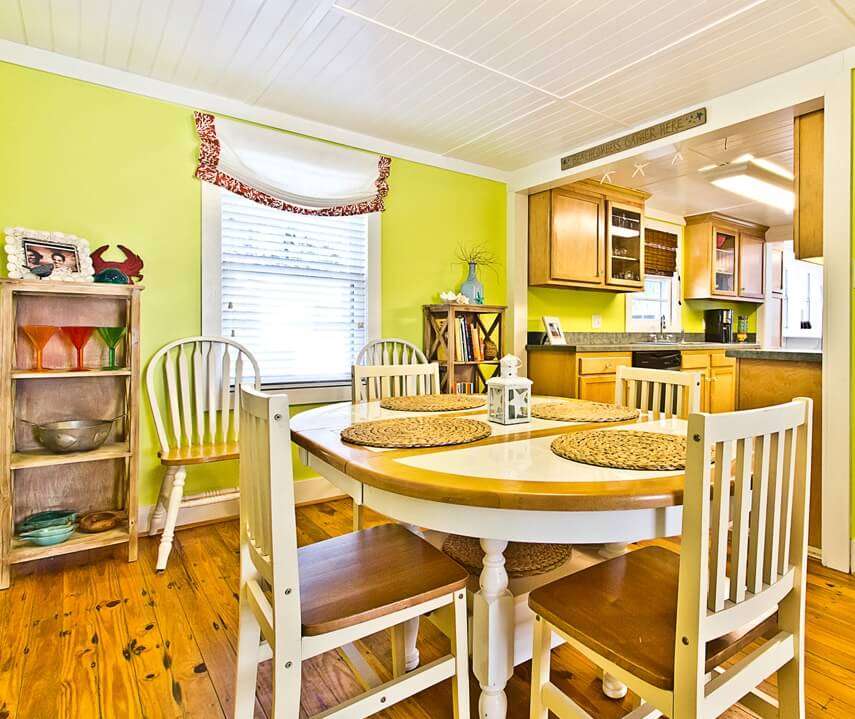 They downplayed the coastal decor in their beach dining area. Like the wood and white going on here.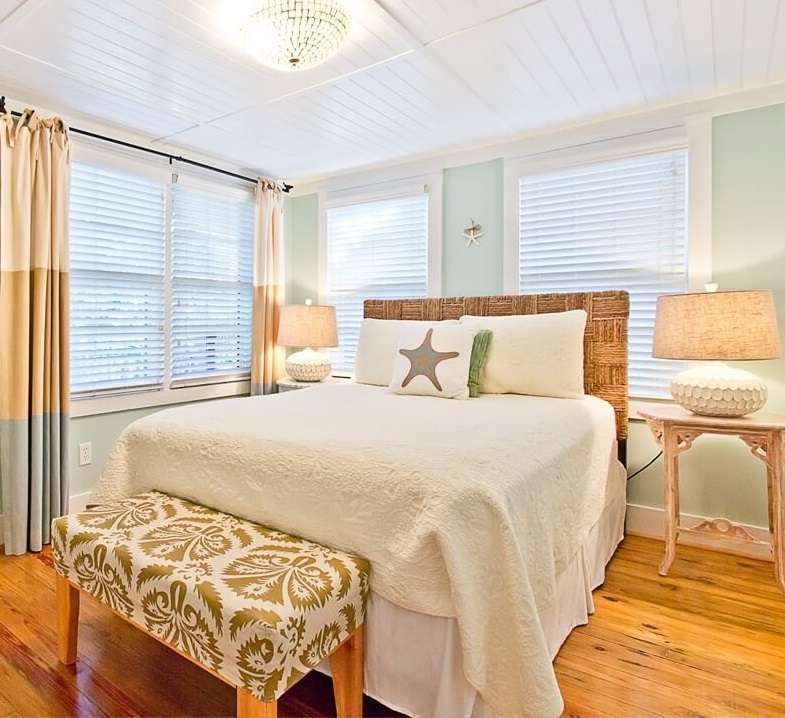 'Well-rested' is the word that comes to mind seeing this king-size bed. It's definitely the 'star' of the whole house!
Just goes to show, a tiny bedroom can be super useful. Sleeping for two along with a handy little nightstand between the two twin beds.
Never miss a Beach House Tour!
Delivered to you each Saturday morning.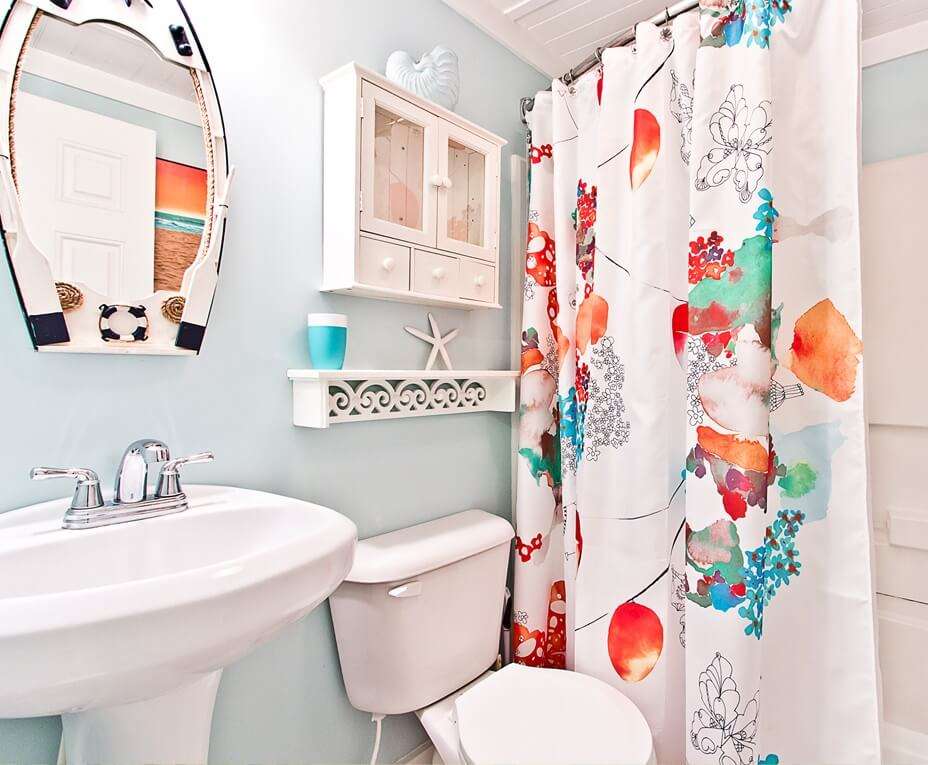 There are two bathrooms in this cottage. This one's the guest bathroom. Let me count the ways I adore this beach bath. Look at the mirror for starters. Then you gotta love the little shelf above the commode. Thoughtful touch with the cabinet for extra storage… and then how about the awesome shower curtain! Beachy details without going overboard..

It's called 'Relaxing deck' for a reason. I can see myself out here reading a book and breathing salt scented air.
LOVE it?? PIN IT!