Buying a Second Home at the Beach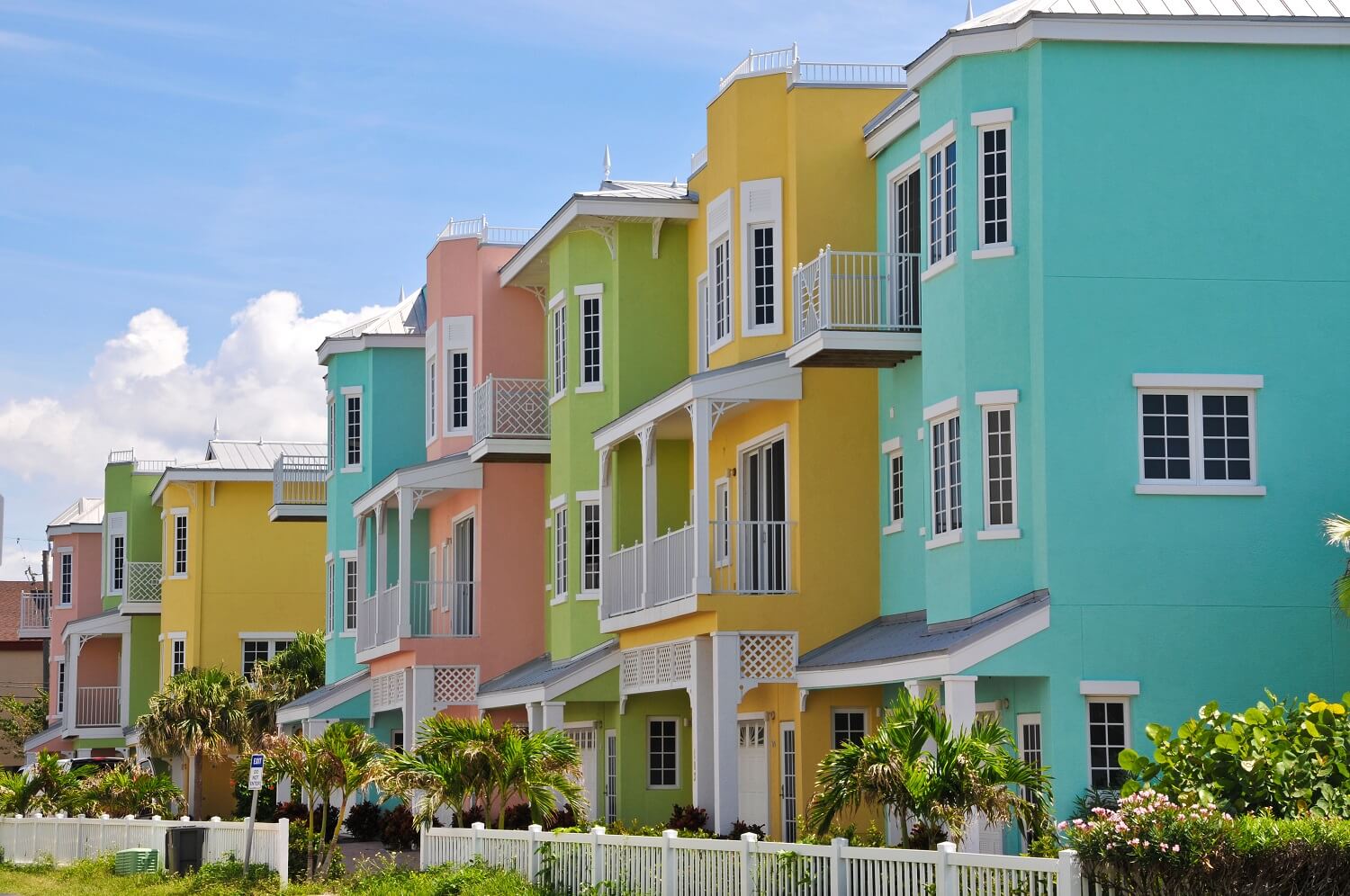 Buying a Second Home
How to buy a beach house the right way
Whether you're thinking about buying a second home for pleasure, or simply buying a second home to rent as an investment, you've come to the right place.
Who hasn't dreamed of owning their very own beach house? I can remember as a teenager, going to Newport Beach or Laguna Beach and looking up at the houses overlooking the ocean, and thinking: "I'll own a house like that someday."
The idea of breathing in salt laden air while gazing out over the ocean from my own beach house porch, was intoxicating to me, even as a kid.
If you're at a place in your life where that possibility is open to you, this is where you'll get clarity on how to buy second home the right way.
---
Ultimate GUIDE to Buying a Second Home
Are you buying a second home or an investment home?
Let's determine the difference between purchasing a scond home versus purchasing an investment home (or vacation rental property.)
Deciding ahead of time how you want to use your new beach house will help you in two ways:
It'll be easier to decide where you want your house located, and what details are important.
You'll know what kind of loan you'll need to qualify for. (Assuming you're financing.) Financing a second home has different loan requirements than an investment home mortgage.
People refer to vacation homes in a variety of ways: second home, short term or long term rental, income property, but the truth is, all these terms are not necessarily interchangeable from a credit perspective. Lenders strictly distinguish between second home mortgage requirements and getting an investment home mortgage. The two have very have different qualifying requirements if you apply for financing. So let's look at difference between investment property versus second home.
The key determining factor that differentiates the two is this:
Is this a beach house exclusively for your family's enjoyment (= second home) or do you plan on renting it out for income (= investment home)?
Four common ways to purchase either a second home or investment property are:
Available cash
Utilizing a cash-out refinance on your primary residence
Taking out a second mortgage (HELOC or fixed home equity loan) on your current home
Secure the first mortgage using subject property itself as collateral.
Keep in mind, that with options #2 and #3 you'll tie up equity in your primary home.
It's also important to note that unlike mortgage transactions where real estate is intended to be occupied as a primary residence, investment property purchases are not an eligible transaction that allows the use of gift funds (personal gifts or gifts of equity) towards borrowers' down payment or closing costs. Second home purchase transactions allow the use of gift funds, but with certain limitations.
For either property type, the purchase process is basically the same as if you purchase a standard home, although the qualification requirements are a bit different.
---
Pros and cons of buying a beach house
PROS
There are several benefits to buying a beach vacation home. One reason to buy is that it offers you 100% control over the property and its use. Choose to either rent it out for a (hopefully) high yielding return or use it for family vacations.
If you plan on using it as a second home, another benefit is that you avoid issues with planning and booking your future vacations. When you own a vacation home, you can simply pick up and go.
Lastly, buying now may be beneficial if you are looking to leverage low mortgage rates, or beat inflation on the cost of a vacation home. Mortgage rates are still at record lows meaning rates will eventually increase. Locking in low rates now can save you a considerable amount in interest over the life of your loan. In some cases, you can also deduct taxes and mortgage interest.
CONS
There are also drawbacks to owning real estate.
If you choose to use the property as a second home, while you may not collect rent, the property is still an investment. If you rent the property, you'll want to budget mortgage, maintenance, taxes, insurance and vacancy time into the cost of owning. Do your homework and find out what rents go for in the area you're buying. Don't ask a Realtor. Look up the rentals yourself. What you don't want to happen is you're expecting to make X amount of yearly income, and you don't get it.
Further, private mortgage insurance may also be required for second home purchases with higher LTVs (Loan to Value.) Additional costs you should consider are the costs of travel and costs to furnish the second property, not to mention the time it requires to manage both your primary home and your second home property.
---
How to buy a beach house that's right for you
There are numerous factors to consider when you buy a beach house. Are you buying a beach house for rental income or are you simply buying a second home for investment and family enjoyment?
LOCATION
If you're purchasing a second home for pure enjoyment sake (not renting it out) then ideally, your beach house would be between one and three hours away. Otherwise after the initial excitement wears off, you'll find yourself vacationing there less and less. Obviously that's not attainable for most of us but you will enjoy it more frequently if you're that lucky! For me, the closest beaches are either Port Aransas or Galveston, and they're both a five hour drive. Now I could buy a lake house (across the street from my personal house, haha!) or go to Lago Vista (30min) or Canyon Lake (1.2 hrs.)
Note: If you want to classify your beach house as a second home for financing purposes, you'll need to be over 50 miles away from your primary home.
If you're buying a beach house for rental income, (and handing it over to a property management company,) you might be fine with it being a plane ride away. In this case you'll care more about a prime location for steady rentals, than how easily you and family can get up there for weekends.
Personally, I rarely buy anything unless I think it's a good investment. You just never know when you might need/want to sell.. If you care about buying a second home for investment, then here are some of the qualities to look for:
Is it in a desirable area where people like to vacation?
Are properties appreciating steadily?
Is it easy to get to? What do you pass getting there (i.e like a dumpy neighborhood?)
What's around it? Visit your potential new home during the day and night. Heck, I typically talk to the neighbors. You'd be amazed what they'll share.
SIZE
Do you dream of a little cottage by the sea? Or a big rambling house for the kids, grandkids, and friends? Or perhaps a cozy one bedroom condo is exactly what you have in mind.
The size of your beach house may depend more on what you can afford, but do start thinking about how you intend to use it, and what size you'd like.
From my experience, try to get at least a two-bedroom if you can. Anyone other than a couple will want at least that much space.
AND if you're buying a beach house for rental purposes, get one with bunk beds stashed in a hallway. I can't tell you how many times we rented the house/condo with the extra bunks over a rental without. I don't like having guests on the "sleeper sofa"… I mean what if you want to get up and start breakfast while they're sleeping? But with those handy bunk beds, you have extra sleeping spots.
COSTS
Now for the fun part (haha)…how much can you afford? Or a better question might be, how much do you want to spend? You don't want to max yourself out where you can't even enjoy your new home.
Costs to consider are:
Price of the home
Down payment and monthly payments if you're financing
Management fees and vacancies if you're buying a house for rental income
Maintenance and upkeep
Insurance
Association fees
Taxes
Furnishing the house and patio(s)
---
Second home mortgage requirements
Second homes mortgage requirements are different than purchasing an investment property. For one thing, second home qualifying is typically easier than getting an investment home mortgage. We'll look at financing a 2nd home.
To take advantage of more relaxed lending requirements, borrowers have been known to call a vacation rental property a "second home" when they know full well they're going to rent it out. I'm not talking about the two weeks you're allowed to rent out your second home, and still classify it as a second home to your Lender and the IRS. I'm talking about getting a loan classified as a second home and then turning right around and putting it in the rent pool. This is considered mortgage fraud and underwriters are trained to sniff out these types of actions.
How can you truthfully call your beach house a "second home?"
Should be a suitable distance from your primary residence. As a rule, lenders like to see a minimum of 50 miles between your primary home and your 2nd home. Lenders can differ on this, however, so you'll need to ask.
Must be occupied by the owner for some portion of the year.
The ONLY income you can generate from your beach house is for the max two week period allowed per year. Beyond that, you own an investment rental property; not a second home.
You can't have any kind of property management agreement.
The property must be accessible for the owners use year-round.
Sometimes… but not always, your lender will want the property located in a resort type area like the ocean or mountains.
Second homes have LTV (Loan to Value), DTI (Debt to Income), and FICO requirements. Fixed rate and adjustable rate mortgages are acceptable. Here are the typical requirements when you finance a second home​:
1 Unit only: ​Max LTV = 90%
Max DTI ≤ 36%
If LTV > 75%, FICO must be 680+
If LTV ≤ 75%, FICO must be 640+
Max DTI ≤ 45%
If LTV > 75%, FICO must be 720+; 2 months reserves
If LTV ≤ 75%, FICO must be 680+; 2 months reserves
If LTV > 75%, FICO between 700 – 719; 12 months reserves
If LTV ≤ 75%, FICO between 660-679; 12 months reserves
Unlike investment properties, borrowers can use gift funds toward the purchase of second homes.
For properties less than 80% LTV, there isn't a minimum contribution requirement from the borrower, meaning all the funds needed for the transaction can be made up of gift funds.
LTV's greater than 80% require the borrower to contribute up to 5% of their own funds before they can use gifted money. Talk to your lender about utilizing gift funds and what documentation is required if you use them​.
---
Investment home mortgage requirements
Financing an investment property: When you buy an investment property, you'll have different loan requirements from second home mortgage requirements.
First and foremost, go to a lender who has experience with investment properties. They are an entirely different animal than financing a primary home or second home. The last thing you want is to get started in the loan process, only to have it come to a screeching halt because the lender gave you incorrect information. Take it from me; this happens. Not only have you probably invested money into the process at this point, but depending on the timing, you could go out of contract and lose the house.
If you're buying in a resort area, I'll bet your Realtor can recommend a lender who is experienced in investment home mortgages.
Investment ("Rental") Properties
Non-owner occupancy permitted
Restricted to 1-4 unit dwellings (for conventional financing)
Must meet be up to code and meet local rental standards and practices
Lender may require to see a rental agreement
In general, lenders consider investment properties to have enhanced risk. Some basic concerns are with lending against rental property include renter turnover or borrowers lack of desire to treat the real estate, in the same manner, they would their own home (maintenance, making mortgage payments, etc). Due to various risk factors, there are more obstacles to obtain an investment property compared to a second home.
Let's start with the down payment. For conventional financing, lenders usually require 15% down on a single unit property and 25% down on 2-4 unit properties when purchasing an investment property. If your LTV is higher than 80%, private mortgage insurance is required. Both fixed rate mortgages and adjustable rate mortgages are eligible.
Gift funds cannot be used toward the down payment or closing costs. The money must come from the borrower's own funds. Credit scores also have an impact on how much a borrower has to put down.
Here are the typical LTV, DTI, and FICO requirements:
1 Unit​: Max LTV = 85%
Max DTI ≤ 36%
If LTV > 75%, FICO must be 680+
If LTV ≤ 75%, FICO must be 640+
Max DTI ≤ 45%
If LTV > 75%, FICO must be 700+
If LTV ≤ 75%, FICO must be 680+
2-4 Unit: Max LTV = 75%
Max DTI ≤ 36% if FICO 660+
Max DTI ≤ 45% if FICO 680+
In addition to restrictions set on the LTV, DTI, and credit scores, borrowers may also have to show they have sufficient reserves to cover the monthly mortgage payments should something unforeseen occur with the property or borrowers income. In general, the lender's require documentation that borrowers can cover at least six months worth of payments(1)​
If you plan to rent as a long term rental (as opposed to nightly or weekly) you can often use the anticipated rental income to offset the proposed monthly mortgage payment. For purchase transactions, borrowers must provide a fully executed current lease agreement that shows the monthly cash flow generated by the property. In order to include this income as part of the repayment capacity, the appraisal will also need to include a market analysis of the property's income earning potential. Usually, the lower of the two figures is used for qualification, and sometimes lenders will only accept 75% of the gross rents to account for occupancy turnover. Still, including this income can really help borrowers who have tighter DTI ratios.
---
It's a Wrap
If you're like me, buying a beach house is a dream of yours. Right now I'm at the stage where I can do monthly beach rentals… but I'd love to have a wind-blown cottage along the Pacific Coast, or even a two-bedroom condo in Florida to call my own. The beach has called my name all my life 🙂
Whether you're buying a second home or vacation rental property, there's a lot to consider. I truly hope you make the leap, and buy your dream. Hey! If you get Beach Bliss Magazine, you'll be the first to know when I buy my dream beach home. xo, Darlene
---
If you liked our "Buy a Beach House Guide" please PIN!!