Boho Beach Home Decor (Budget series #2)

Boho Beach Home Decor in #2 of the Budget series. A travel trailer complete with awesome features. This shot shows the blue couch for seating and sleeping. The area rug sets the tone for the living area. The LED canned lighting here surely makes the area brighter.
Photo Credit/info at RenovatedRVsForSale.com (no longer available) | Post contains
affiliate links
.
Here's a focused shot of the blue couch. It's certainly looks comfortable and those faux fur covered throw pillows add a classy tone to the area.

You'll want to really 'chase adventures'. Blue, white, and brown theme in this trailer work wonderfully. At the back of this artwork would be the bedroom — just take a look at the bed taking a peek.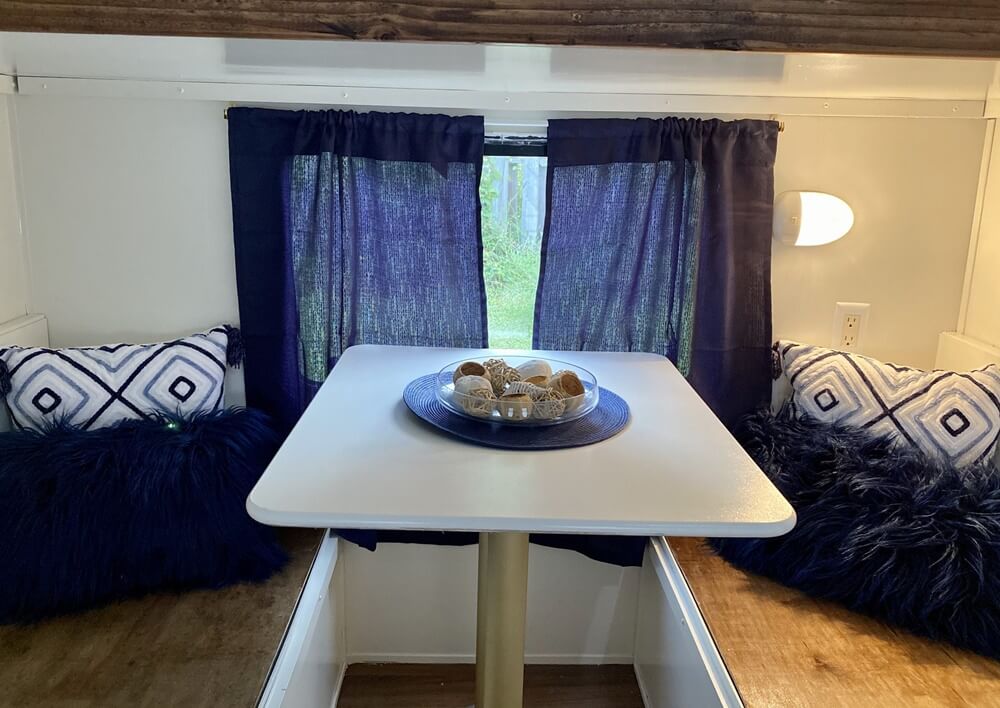 A dining space worthy of your attention. Blue and white fabric here — for the throw pillows and curtains. Looks cozy and very functional.
Never miss a Beach House Tour!
Delivered to you each Saturday morning.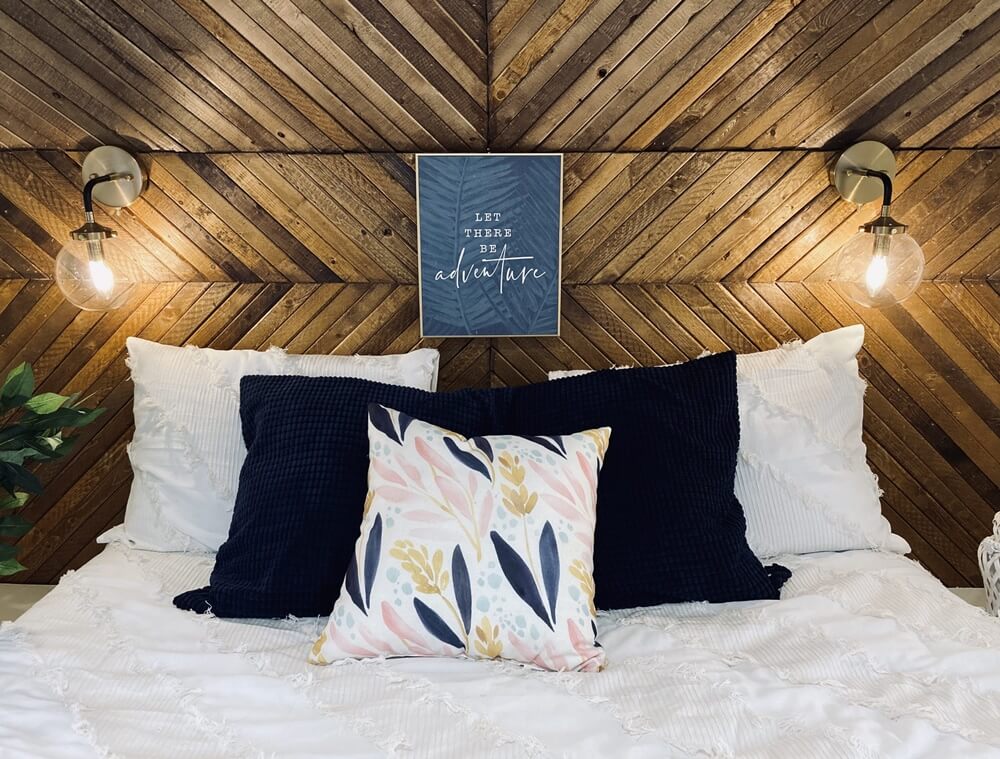 And here's the bedroom space with this lovely queen size bed. The coziness level of this space definitely sets the tone for the bedroom — starting with the wooden headboard, the lighting, the ambiance, and more. 'Let there be adventure' art decor fits perfectly here.


Modern looking bathroom mirror that somehow really fits with the color theme of the whole trailer. This nice looking bathroom also has a shower/tub that's really great for relaxation.

Another Budget Vacation Home
Here's the bunk room that has four cozy bunk beds. Classy and stylish looking beds and space.
Never miss a Beach House Tour!
Delivered to you each Saturday morning.