Blue Mountain Beach House Tour

Blue Mountain Beach House Tour: Take a closer look at this family-centered beach house along Florida's Panhandle. Designed by the very talented Meredith McBrearty, this beach house tour will make you pack your bags and just take that family vacation you and your family have been longing for!
These French doors and white curtains make the room really bright. Light shades of blue decors and sofa should give the 'beach feels'.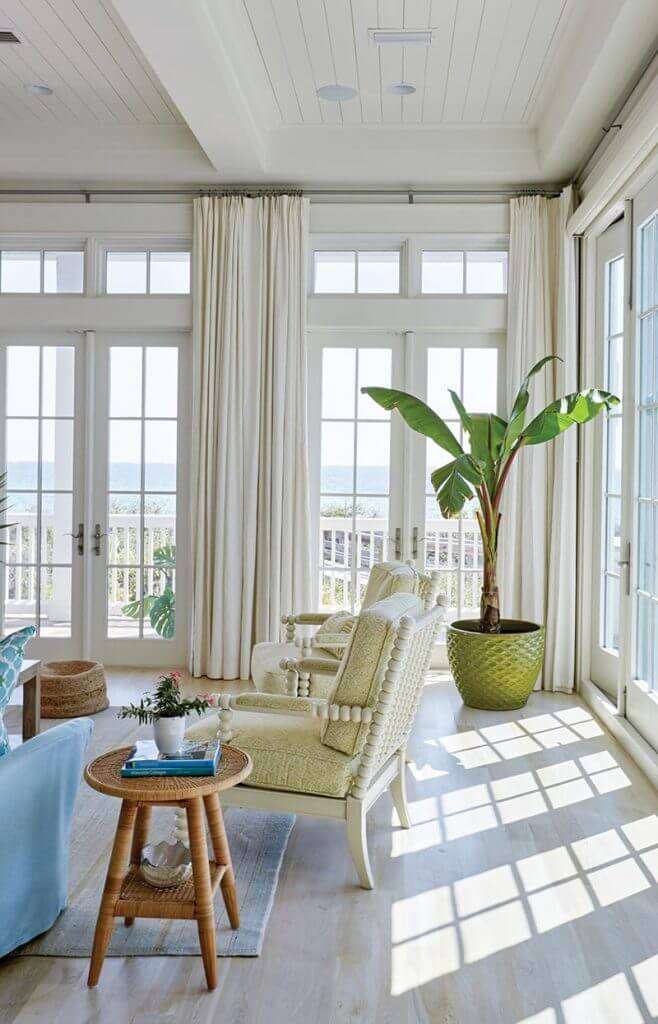 Did you notice? These French doors makes the room more connected to the outside. The wood frame structure furnishings really go well with the whole house.
Never miss a Beach House Tour!
Delivered to you each Saturday morning.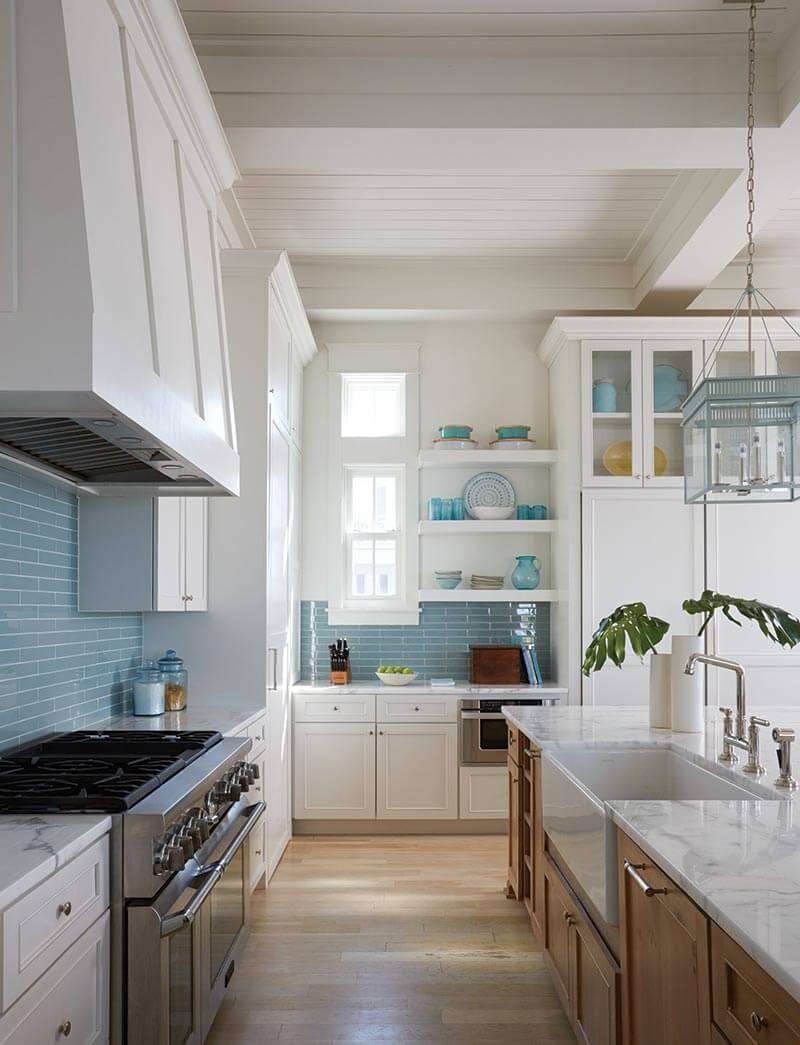 Fully-furnished kitchen with those marble countertops! I like the wooden cabinets – goes well with the wooden floors.
Here's that coastal vibe you were looking for! The wooden dining table seals the deal on this photo. Actually, I shouldn't neglect that elegant candle chandelier right there.

This corner table designed for family fun is super cool! If you're going to be on a vacation house near the beach, isn't it better to sit on these type of wooden chairs?
The carpet is lit! I should remember to get one for my future beach house.
Again – the carpets in this beach house are awesome! I love everything here but one thing I want to highlight is that bedside lamp. Isn't it just gorgeous?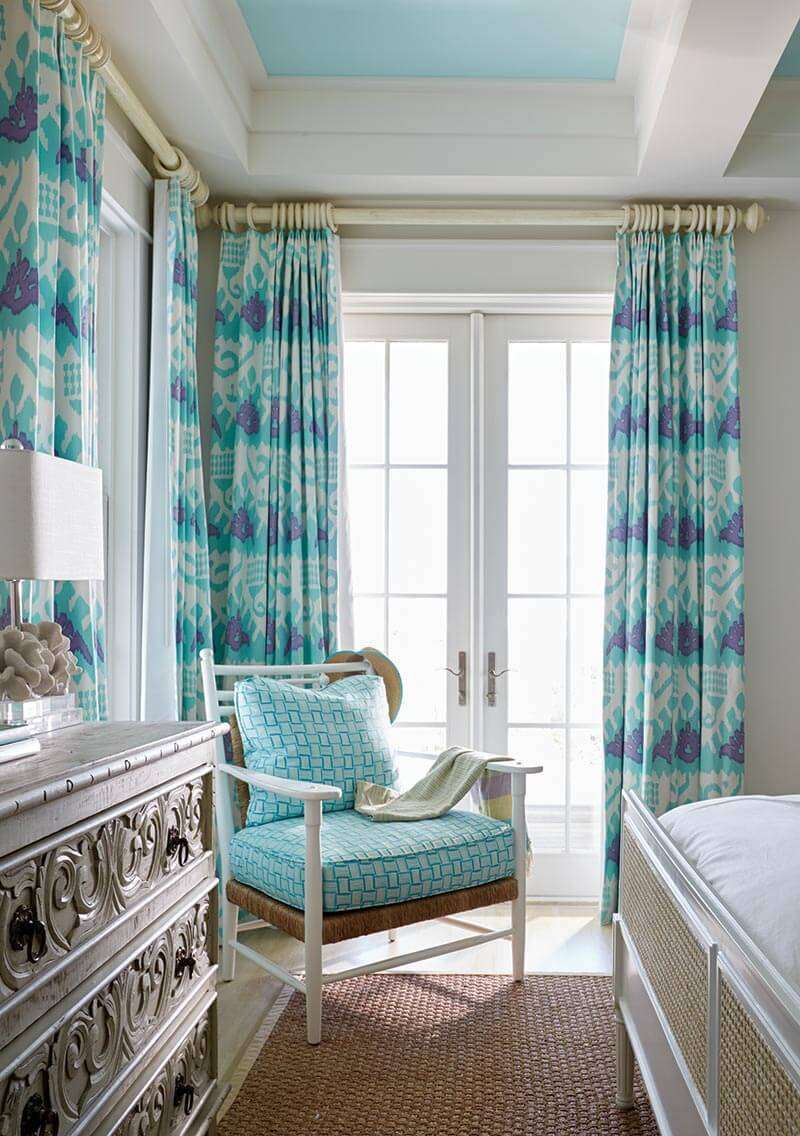 Those curtains matches the shade of blue paint on the ceiling. Coastal vibe.
Let's not ignore the marble countertops here, too. And the marble floors.
Never miss a Beach House Tour!
Delivered to you each Saturday morning.
Bunk rooms made for the rest of the family. Again, the carpet!
I like how each room has their own personality. Pink and chartreuse – that's a combination you don't see a lot. But it actually works well.
Lovin' the wall decors here.
Ahhh! A place to rest and just chill. Looking at the waters and just everything about life. Yes, this view makes me want to think of life. 🙂
LOVE it?? PIN IT!