Beachy Saltbox House Tour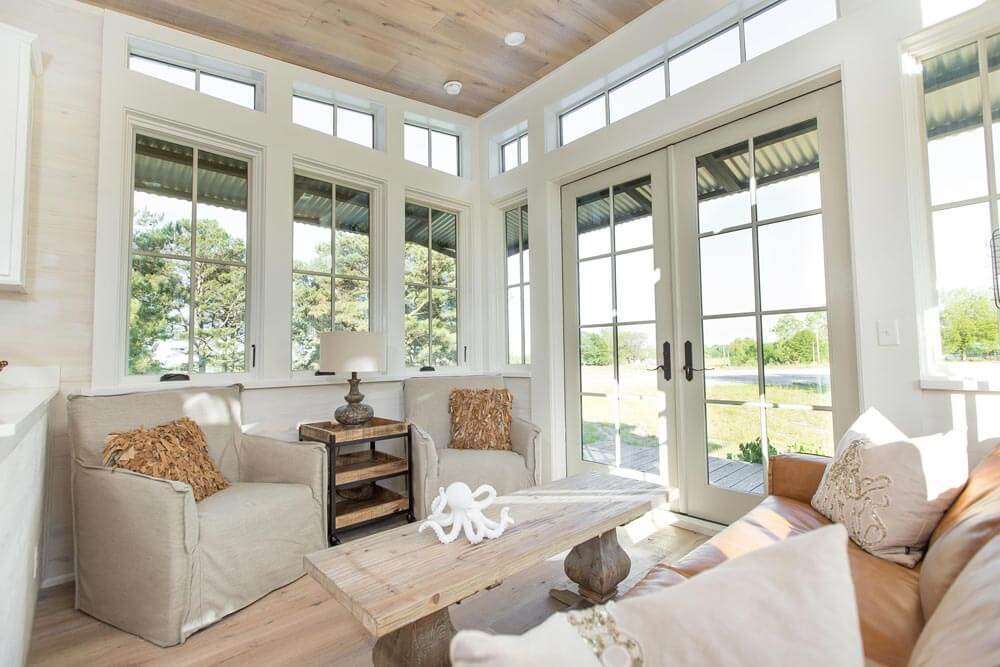 Beach House Design: With 270 degree views and modern twists on classic designs, the Saltbox offers a sophisticated yet cozy space to call home. Inspired by the classic "lean-to" design, you'll find surprisingly roomy spaces.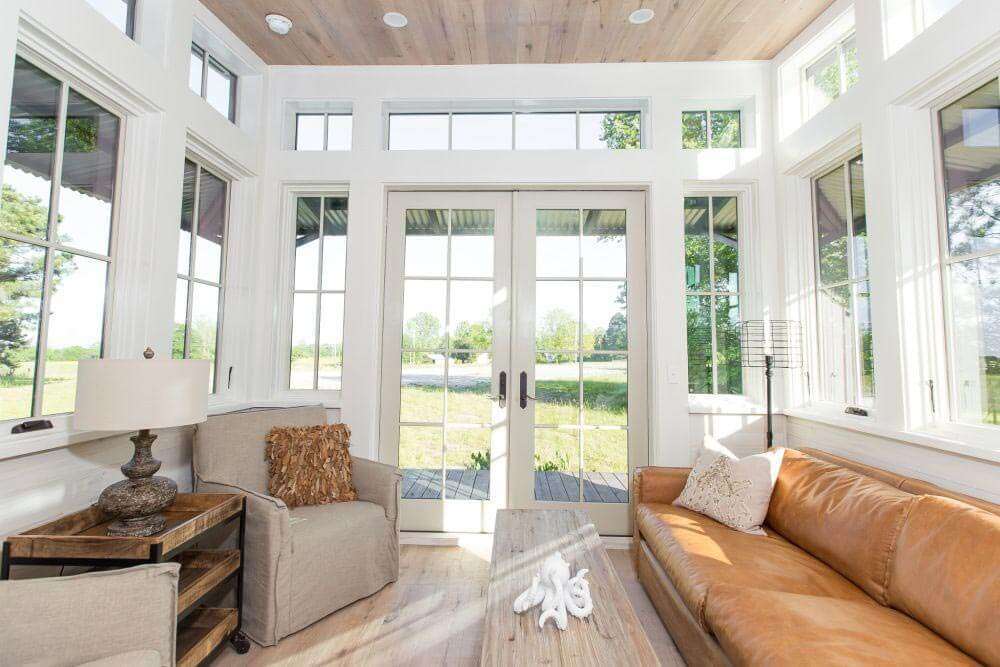 Mind you this is not a tiny home in the classic style as in about 200ish square feet. These are pushing 400 square feet which puts them more in line with park models.
Beach home basics — a white bisque octopus decor perfect decor to add to your beach living room or sunroom. This looks really cool.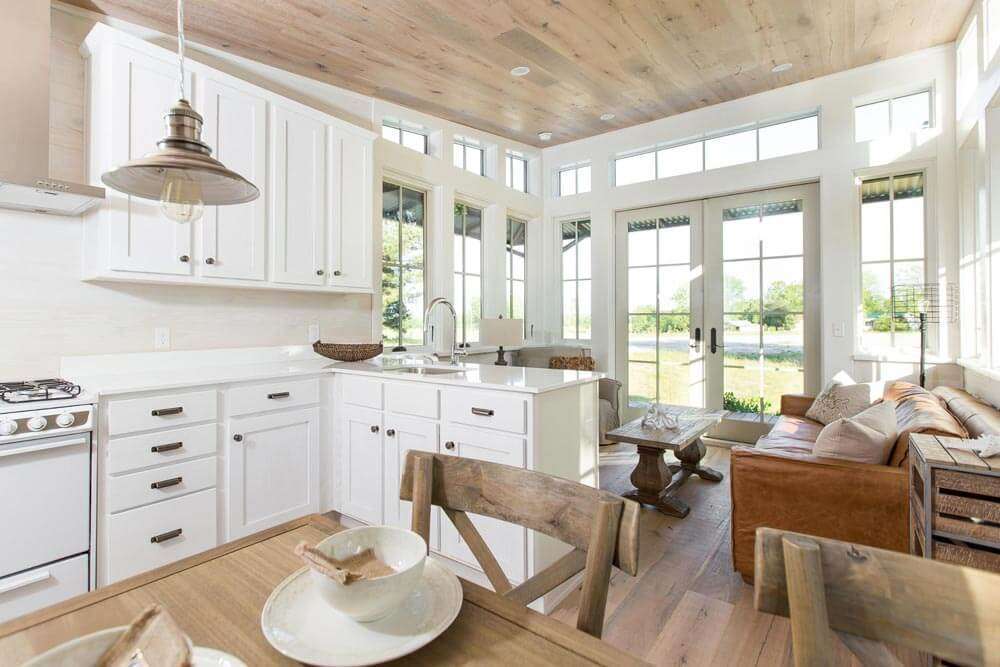 The crisp white with the warm natural wood is a winning combination. Light, bright.. yet warm and inviting. How about the dining room light over the kitchen table?
Tons of attractive lighting pendants in the market these days. Some are modern, some are rustic, and some are just timeless. Like this lighting pendant from Westinghouse Lighting Store. Industrial style, this one's shock and vibration resistant.
Here's a better view of the kitchen. One major design flaw which I assume they can fix?! The refrigerator doors need to be adjusted to open into the kitchen, not away from it. Super inconvenient. Hey, so you notice the little office nook next to the fridge?
Never miss a Beach House Tour!
Delivered to you each Saturday morning.
Serene bedroom continuing with the blend of white and wood. When a house is small you want to do like they've done here by making furniture dual purpose. They didn't simply add night stands, but used night stands with ample storage.
A modern table lamp with a metal shade. Very unique, this one. A combination of rustic and modern vibes on this one, actually.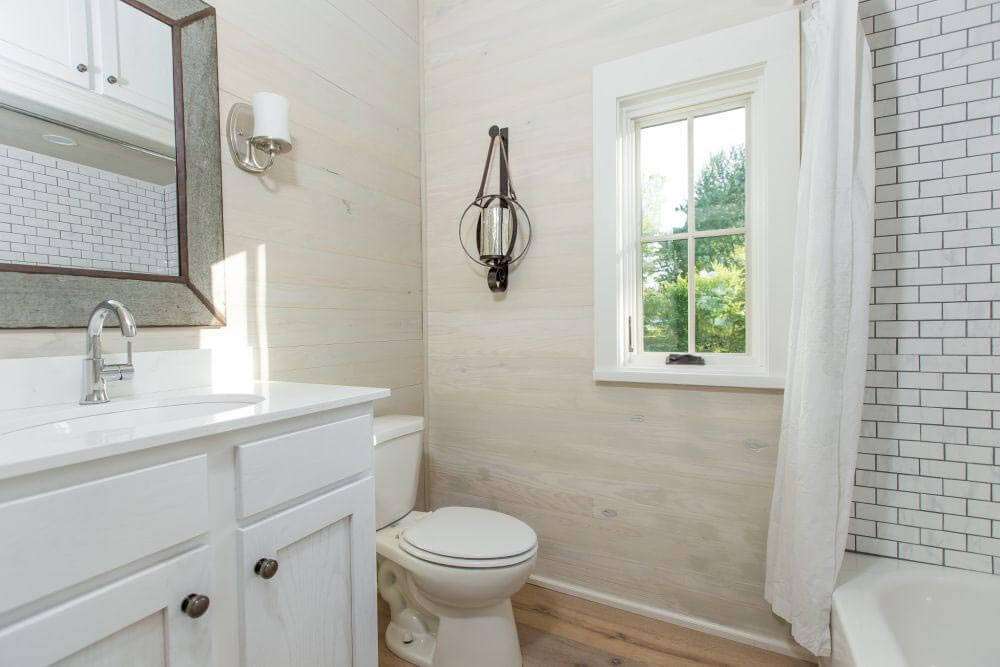 What a lovely bathroom. No ordinary sheetrock on these walls but rather a light wood paneling set horizontally. Looks great with whitewashed bathroom cabinets and white subway tile. Using the darker grout really makes the tile pattern pop.
Alright. Alright. I'm busted. LOL This is not technically a beach house… well, it could be cuz you can take this little saltbox anywhere, but here it's in a lake setting.
If you know me, you know I was a contractor for years. My husband took over my building company shortly after we were married, but construction is in my blood, so I had to add the Saltbox floorplan.
LOVE it?? PIN IT!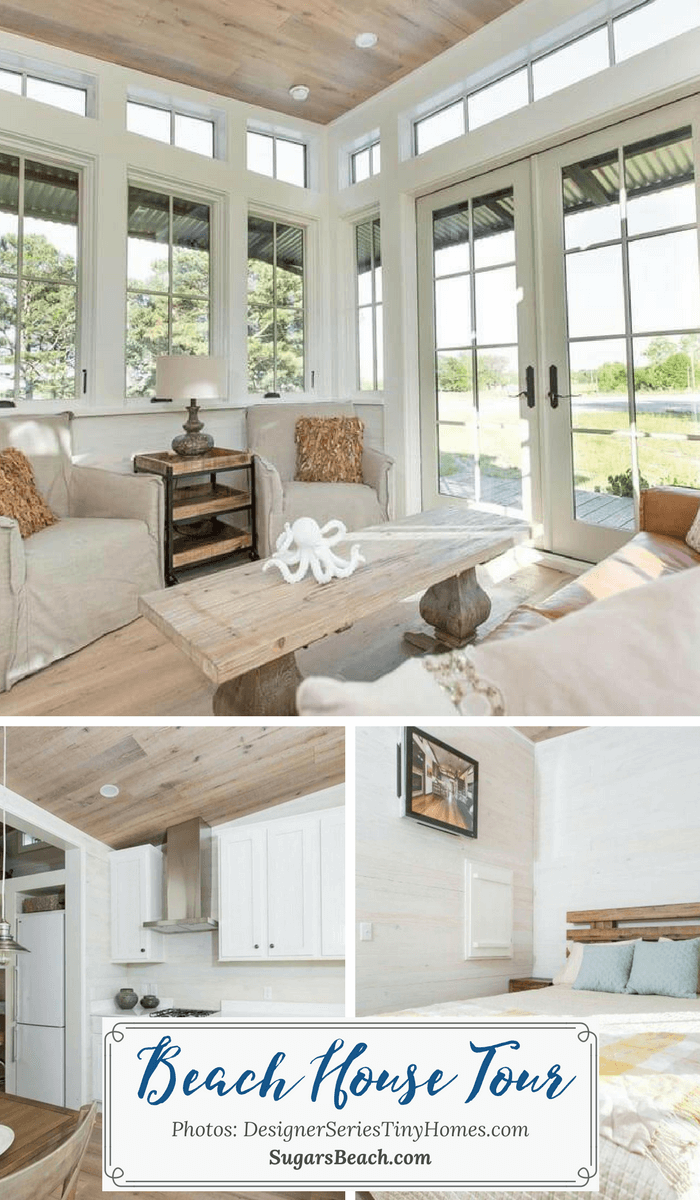 Save
Save