Beach House Tour Camellia Cottage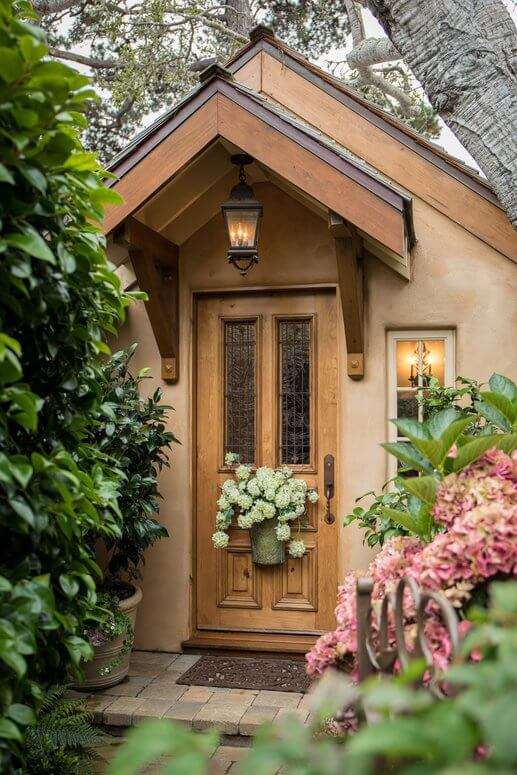 Beach House Tour in the lovely coastal California town of Carmel. Specifically, it's located in the Golden Rectangle within walking distance to the beach and town.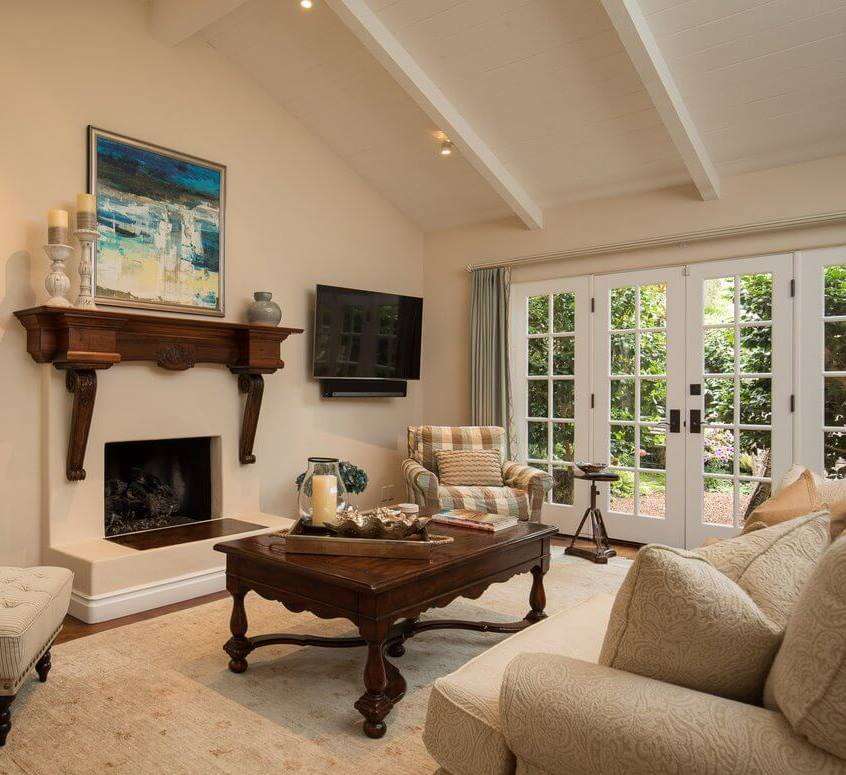 Beach living room that doesn't look beachy. Done in soft neutrals with a traditional flair. I do like the bank of doors and windows. Really brings the outside to the inside.
Who doesn't adore a country sink? Deep for those big pots.. and only one sink so it's hard to leave dishes in the sink on that one side waiting for the dishwasher. 🙂
Wow, double doors even in the kitchen. I must have a window in my kitchen, but to have doors too? Love it.
Never miss a Beach House Tour!
Delivered to you each Saturday morning.
Welcoming bedroom with neutrals and a soft grey blue. Nice hardwood floors along with traditional Oriental rug.
The first sign of the beach in the bathroom! Little starfish wall display and coastal pictures. Notice how they not only tiled the bathtub in the traditional sense, but also along the front of the bathtub.
Bigger bedroom here with a little sitting/reading area and even small desk.
Lots of decorating ideas in this bathroom. As you may know, homebuilding is my background. Finishing out the bathroom walls with tile (like you see here) is one of my favorite ways to get a lush look very inexpensively.
What a relaxing garden area. Secluded and private. I wonder if they have a water feature that we just can't see?
LOVE it?? PIN IT!
Save
Save
Save
Save